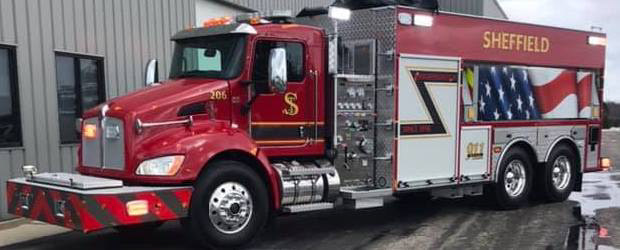 We are proud to have this new 206 Tanker  / Pumper in house. It is not in service yet as we are doing some fine tuning to her. Keep an eye out for her around town and on Interstate 65!!!!!
Be sure to change your detector (smoke & CO)batteries twice a year. (New Years and 4th. of July)
If you need new battery operated smoke detectors contact us we can provide new units for you. If you have hardwire units most large hardware stores carry replacement units.